In honor of our beloved son and brother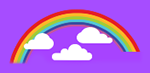 Johnny Murabito Jr
October 14, 2002 to November 9, 2005

You are not forgotten,
loved one nor will you ever be,
as long as life and memory last
we will remember thee.

We miss you now,
our hearts are sore,
as time goes by we'll
miss you more, your
loving smile, your gentle face,
no one can fill your vacant place.

Love Mom, Dad, Gianna, Nicolette and Gabrielle Murabito.